We have known Sara for 5 - 1/2 years now and we are so happy that she met John and fell in love. Sara is that "it" girl that you want to be your best friend because she just screams stylish fun. Sara and John met through friends while hanging at Nolen's Kitchen (one of our fave brunch spots).

Being the stylish couple they are, Sara wore a beautiful Nicole Miller gown from J Majors Bridal, a gorgeous white stole, and super hot Kate Spade shoes! John was quite handsome in his tux from Mens Wearhouse, and he wore beautiful black Gucci shoes.

The ceremony and reception took place at the Mint Museum Uptown. We believe Sara and John's wedding was the final wedding at this location. The Mint Museum is presently involved in a major expansion project: the construction of a new 145,000-square-foot facility in uptown Charlotte and will be part of the new Wells Fargo Cultural Campus, located at the corner of First and South Tryon Streets. The new facility grand opening will be on October 1, 2010. We can't wait!

Now let's talk about music. Sara and John had one of the best bands we have ever witnessed! Alternate Take from East Coast Entertainment. We love saxophone! The band rocked the museum!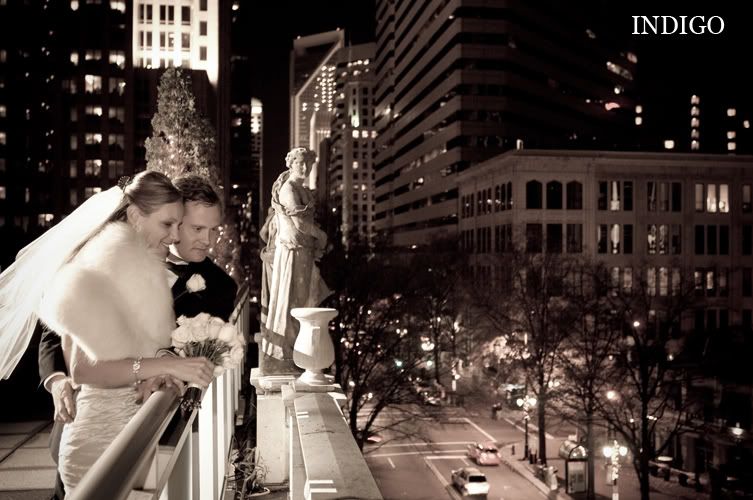 Additional vendors:
Suarez Bakery
(love this place!)
The Place For Flowers
Diamonds Direct
Salon Prestige
Modern Salon & Spa