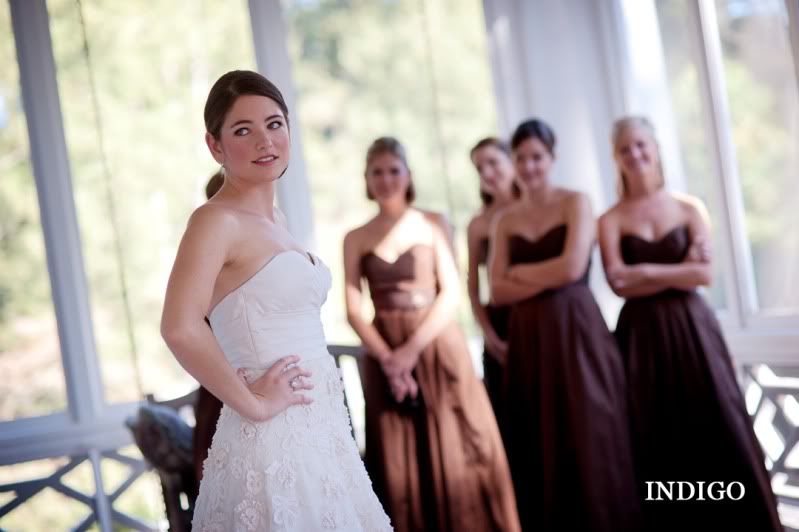 photographer's notes - so i'm listening to the Black Keys on my ipod, the
windows are open in my office with a cool afternoon breeze blowing in, i'm
working on Mallory and Doughton's wedding images and thinking, "i'm really
lucky and blessed to have Indigo as something i'm involved with every day
of life". i mean it.

i met these gracious and photogenic couple last year and from our
engagement session this spring to the wedding day shoot this October, its
really been a pleasure. Mallory looked stunning at the Duke Mansion with
her bridesmaids, the regal images we did on the upstairs porch were right
out of "Town and Country".

speaking of Duke Mansion, though i've done many shoots there over the past
decade or so, this was my first wedding - whether it was working in the
historic interior or the stately garden setting - a fantastic location.
Avondale Presbyterian Church
The Duke Mansion