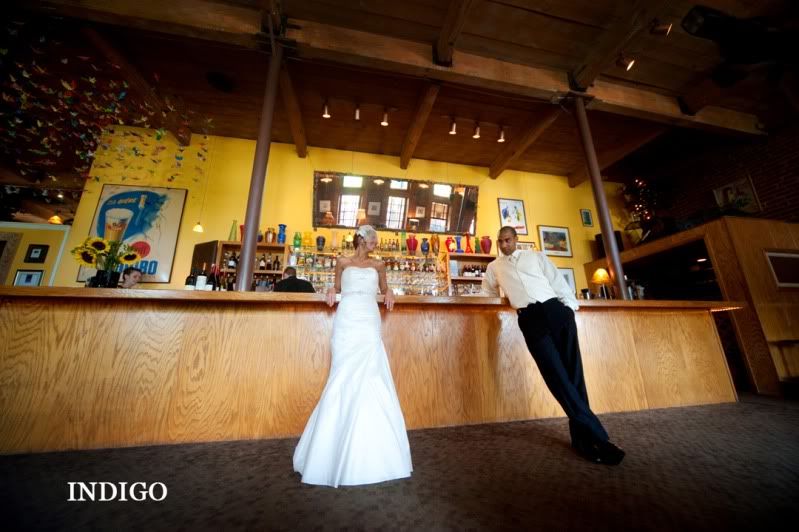 photographer's notes - the Pewter Rose is an interesting location. with its whimsical interiors and airy porch area, i've always found there are new ideas to be explored. there is a real feeling of "street chic" that permeates some of our work there.

for Rachel and Donielle's wedding day, i was really happy with the hero shot of the two of them at the bar...there is such a sense of swagger to their body language, i thought it was brilliant.

thanks to Rachel's bridesmaids, who suggested the tiny (but colorful) side chapel for a brief pre-wedding series we did. the roof made me think of Greece, with its cobalt blue hues.
Pewter Rose Bistro
Z Brothers DJs
Lily Greenthumb's Floral Artistry
For Goodness Cakes