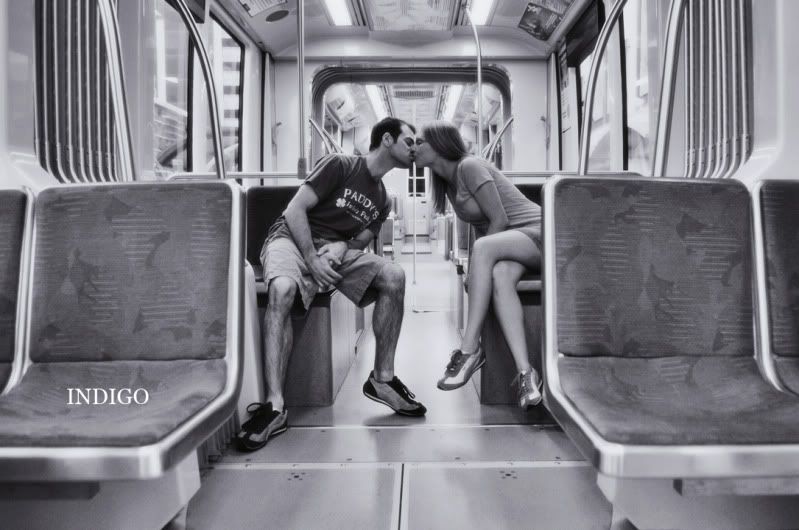 photographer's notes - "a return to the Selwyn Pub (apparently a favorite
watering hole for our Indigo brides and grooms) for our opening series
with Jaclyn and Adam, our adorable October couple.

after finishing with our series in Myers Park, we met up again late in the
afternoon for a shoot by the Lynx rail line in the south end. i thought
the bracket of images we shot on the tracks had a wistful urban feel to
them, the shot where Adam is leaning over the fence to give Jaclyn a kiss
really feels evocative of 'young love'."