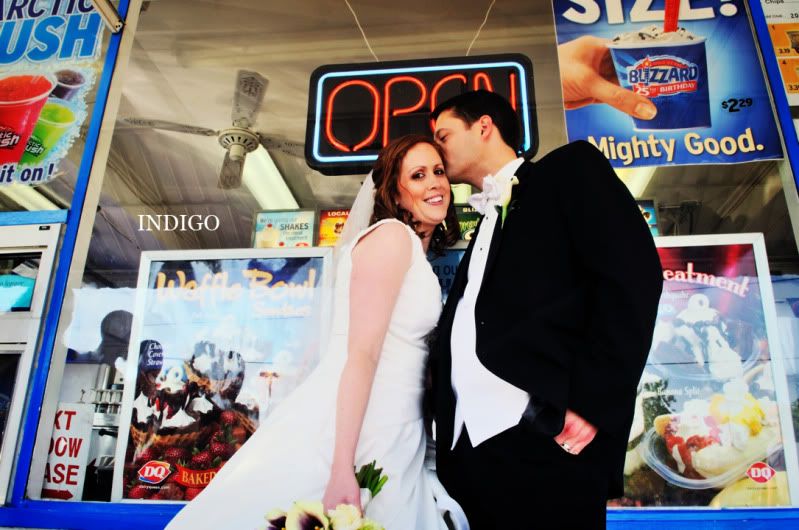 photographer's notes - one of the biggest challenges we often have in our
wedding day coverage, is getting those "editorial style" images that help
define the look of an Indigo Wedding. the trick is to get those special,
event-defining pictures without impacting the timing of the day.

its usually just a few minutes here or there, but that extra bit of time
makes all the difference in the world.

with Melinda and Jeff, we had a fun series at the Dairy Queen in central
before heading over to their reception...and as day turned to night, we
got a fantastic series of the wedding party using the outdoor mural at
Grand Central.
Ceremony:
St. Thomas Aquinas Church
Reception: Grand Central
DJ:
The Z Brothers
Flowers:
Harrisburg Florist