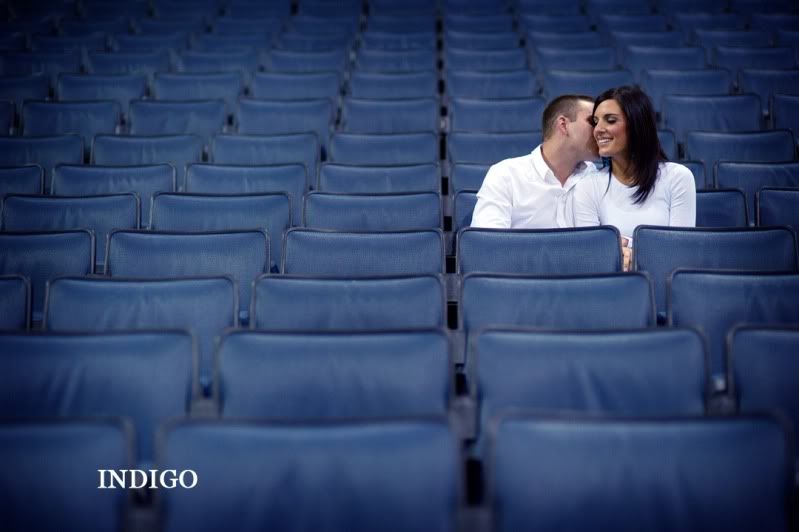 photographer's notes - sometimes its hard to remember all of the future
clients i meet at the Carolina Weddings & Events wedding show...and
sometimes, its hard to forget.

i first spoke to Alan and Amanda last august at the event and i was really
happy when they decided to commission Indigo for their big day, i knew
they'd be a fun couple to photograph (Amanda was energetic and enthused,
Alan was smiling throughout our brief meeting). when they decided to do
an E-session, we naturally started our shoot Bobcat arena, where Alan
first met Amanda.

the image we did in the seats at the arena was of one of the most romantic
tableaux i can think of...the couple in love, high in the bleacher seats
alone, without a care in the world - because they have one another.

i'm meeting them this sunday at the panther's game to photograph them with
their friends while tailgating, Amanda...Alan, i'll see you then!