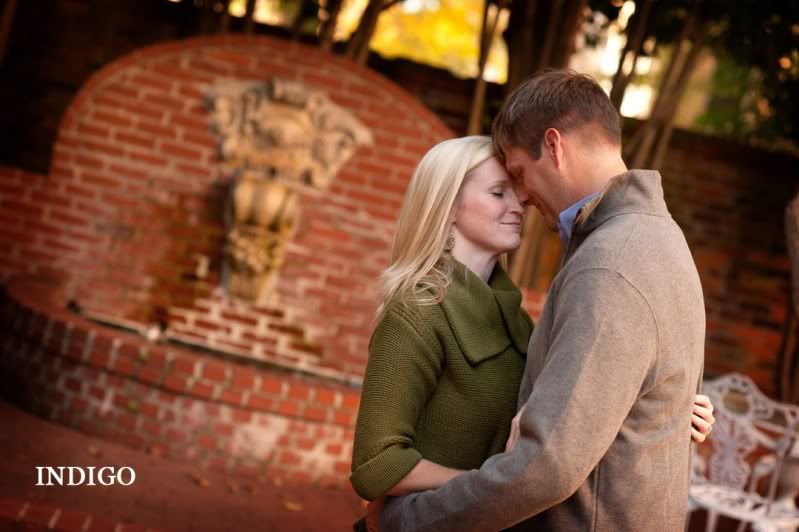 photographer notes - as much as i enjoy shooting in charlotte, there is
always something interesting about working in new locations and this year
has certainly been the year of exploring new spots to make images,
especially for our E-sessions.

for Traci and Todd, i drove down to the University of South Carolina,
their alma mater. the mix of historic buildings and a balmy autumn
afternoon made for a fun shoot. though the experience of being on a
college campus was a nostalgic one for me, it was nothing like what i felt
when we went to the football stadium to wrap our session.

just walking onto the field brought back my own memories of being a
linebacker at Notre Dame...the clash of helmets, the camaraderie of my
teammates, the thrill of being carried off the field on the shoulders of
the defense after one of my many game saving tackles...

ok, ok, these things did not happen. at 135 pounds, i have to admit the
only football i've played has been on my Playstation. but what i did
recall when i photographed Traci and Todd at Gamecock Stadium was the
playful urgency of young love in college, when you meet someone for the
first time, and that chance meeting blossoms into something special.