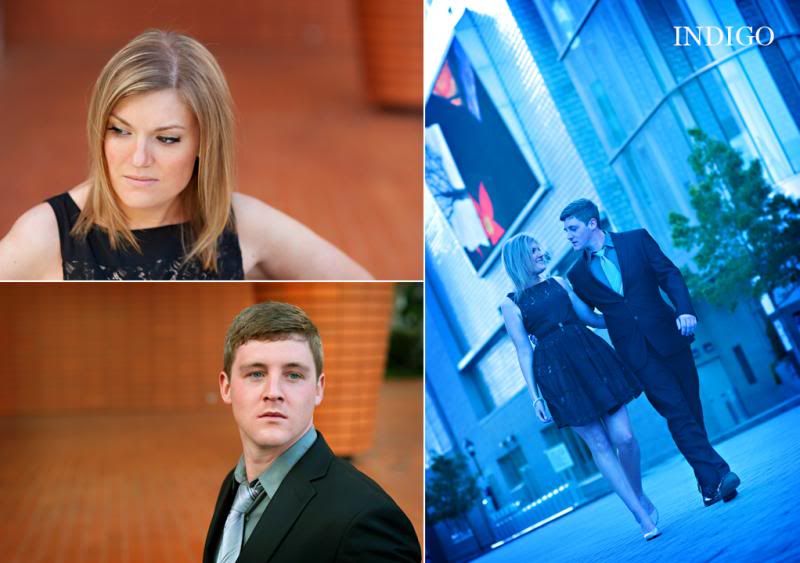 photographers notes - since Mad Men resumed its series, i find myself thinking of the visuals on the show all the time...and i think it finds its way into my work. the cool sophistication of the city series on Vannessa and Fred's e-session on the second leg of our shoot kind of reflects what i'm talking about.

styling, also, has been on our minds here at Indigo. clothes are almost like locations - they really have such a big influence on the tenor of our images, and propels the looks we seek in one manner or another.

i loved the choices that our clients chose for Queens University; their clothes felt like spring - fresh and clean cut. such a terrific look for the "college on the hill" vibe that Queens has...

...and what a different feel to our urban themed set we finished with. i had fun with the editorial series at the Bechtler Museum of Modern Art.

an fun collaboration - looking forward to the wedding!