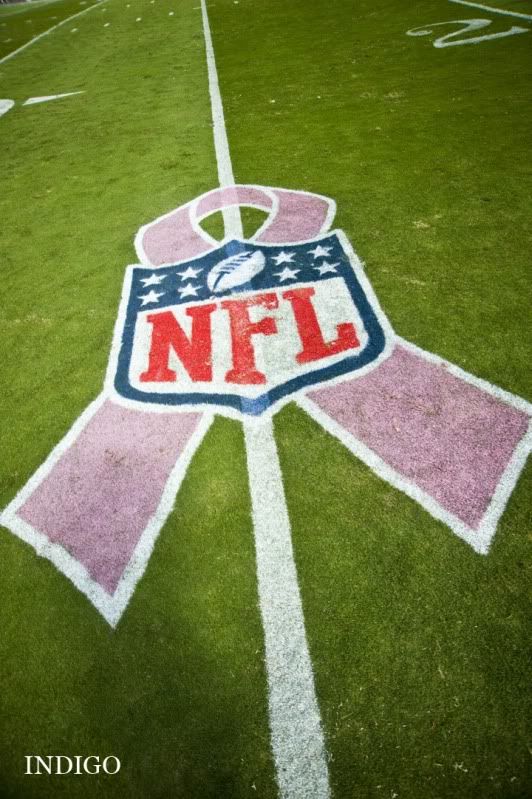 Photographer's notes: I love being a commercial photographer. Each assignment and event that I photograph is a new and exciting experience. Shooting for the Carolina Panthers is no exception. For the past five years I have been lucky enough to be a part of the boy's club out on the field at every home game. There is absolutely nothing like it.

I am proud of the Carolina Panthers and I am proud of their continued participation in our community. The pre-game and halftime presentations and entertainment at this particular game made me realize how fortunate I am and I wanted to share a few images.

Tim Halperin (Texas singer and songwriter and Susan G. Komen for the Cure Partner) blessed us with the national anthem and a terrific halftime show, performing "We Fight Back". This is the song he wrote for his TCU college mentor, a breast cancer survivor, and other survivors. All song downloads on iTunes benefit Komen for the Cure.

The American Cancer Society was recognized during pregame as a national partner in the NFL's "A Crucial Catch" campaign which supports national Breast Cancer Awareness month.

South Brunswick High School, Army JROTC was the Color Guard.

GO PANTHERS!
Carolina Panthers

NFL "A Crucial Catch" Campaign
Susan G. Komen for the Cure

American Cancer Society