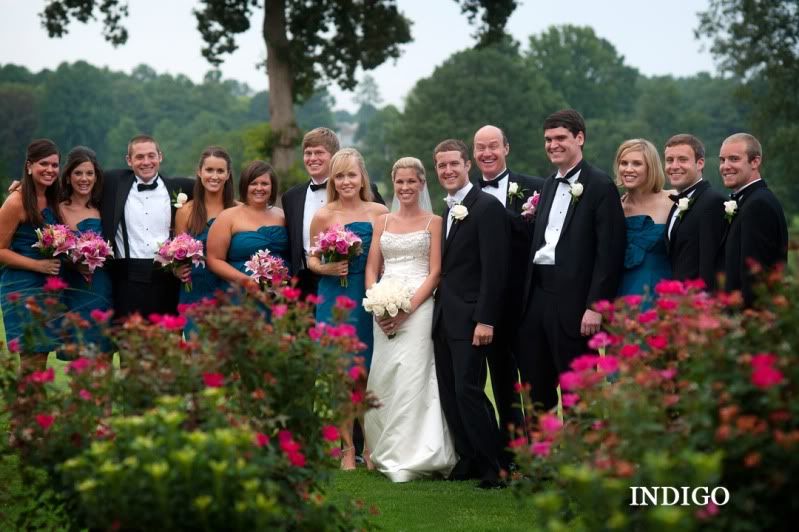 photographer's notes - with each year that passes, all of us here at
Indigo try to hone and sharpen our approach to our weddings. if there is
one aspect of our work that i've tried to focus on more, its my
preparation for each event. every couple is different...every location
has its subtle nuances that make it a different locale from where i shot
last week.

working with Elizabeth and Alan was really a pleasure, they had a laid
back sense of fun and were so easy to work with. i remember wanting to
photograph Elizabeth and the bridesmaids in the church gymnasium,
pre-wedding, and she was completely cool with the idea. i posted one of
the pics here on our blog - the sassy feel of the girls combined with the
old school charm of the basketball court made for a whimsical portrait.

at Rock Hill Country Club, we had time to shoot at our leisure before the
reception in my favorite light, just minutes before sunset.

congratulations you two!
Reception:
Rock Hill Country Club