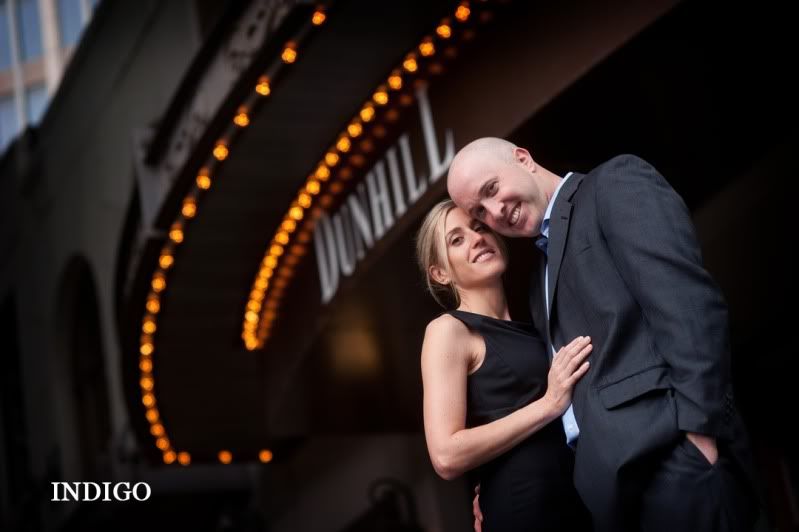 photographer's notes - most of Stephanie and Sean's lives have revolved
around the uptown area, so on a windy, overcast day we headed to the near
empty city on a sunday afternoon (most of the 704 area code was in Panther
Stadium). the light was very smooth as we shot in the empty courtyard
near the Mint, we got a nice touch of "old school" Charlotte near the
Dunhill Hotel.

we wrapped up the E-session at the couple's new home, which turned out to
be a location all its own. the great thing about the "journies" we take
on these shoots is weaving in some authentic narrative, and i felt that
this bracket of images added something truly biographical (and playful) to
Stephanie and Sean's pictures.