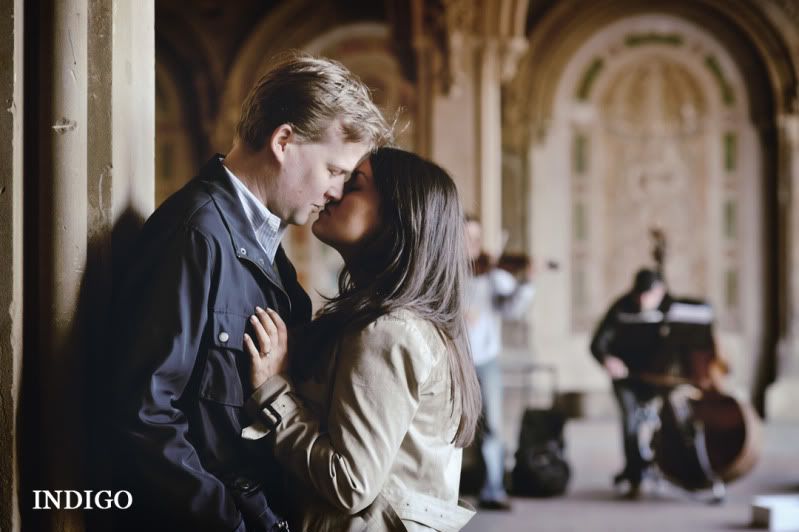 photographer's notes - my time in New York, when i was living there, seems like a long time ago...it was back in my starving artist days. my well traveled routes were mostly from 14th street to Soho, so when Nichole and Rhett were game to do their E-session uptown off Central Park West where they live, i was excited and intrigued.

what an adventure it was for what turned out to be a wonderful afternoon of shooting. we opened our shoot with a vignette from everyday life...a walk with the dogs with the daily paper in hand, except a walk with the dogs tends to look sort of pretty sophisticated when you're doing it down Lexington Avenue.

we did a tremendous series in Bethesda Terrace that culminated in one of those magical moments that occasionally happens on our shoots; street musicians in the background, cello and violin - a kiss.

perfect.